Horses have been called the noblest of creatures, and it's easy to see why. Depending on which scientific accounts you believe, they've been man's original best friend since anywhere from 4000 to 2000 B.C. They've taken us wherever we've asked them to including the fields of battle.

Yet here we are in the 21st Century, and there are still plenty about these noble creatures you still don't know. Want proof? Here is our list of the 45 Most Random, Amazing and Bizarre Facts about Horses that we've managed to gather. Which is your favorite?
1. Horses have the largest eyes of any land mammal. (Source: HorseswithAmie)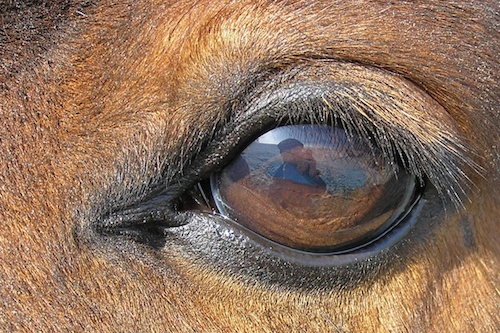 2. Horses can run within hours after birth. (Source: ScienceKids)

3. When horses look like they're laughing, they're actually engaging in a special nose-enhancing technique known as "flehmen," to determine whether a smell is good or bad. (Source: Dictionary)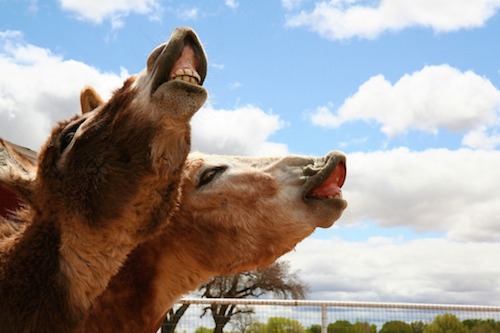 4. At one time people thought horses were colorblind. They're not, though they are better at seeing yellows and greens than purples and violets. (Source: The Horse)

5. A horse's teeth take up a larger amount of space in their head than their brain. (Source: LiveScience)

6. You can generally tell the difference between male and female horses by their number of teeth: males have 40 while females have 36 (but honestly, most us are going to use the much "easier" way).

7. Horse hooves are made from the same protein that comprises human hair and fingernails. (Source:  Ker)

8. The horse trailer ("horse box") was invented by Lord George Bentinck, a U.K. man who needed a more effective transport for getting his six horses from one racetrack to another.

9. In 1872, Leland Stanford (1824-1893) made a bet that at some point in the gallop all four of a horse's legs are off the ground at the same time. Eadweard Muybridge (1830-1904) proved him right by using a series of 24 cameras and photographing a racehorse named Sallie Gardner. (Source:  HorseswithAmie)

10. Horses are more secure and comfortable when trailering if they can face the rear, but they prefer openings. (Source:  Animal People News)